Moonen to reveal all-new Navarino
07 september 2017
Moonen is delighted to unveil the first details of a new concept designed to showcase the possibilities in terms of a modern and innovative world traveling superyacht.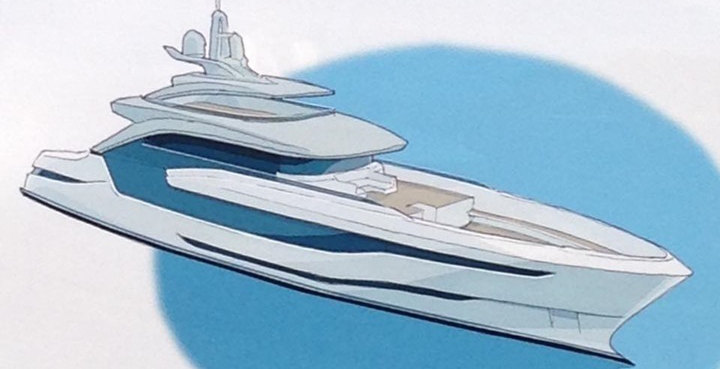 Image courtesy of HISWA Holland Yachting Group
The brand-new Navarino features a chic design blended with the attributes of a global pathfinder. Taking into account detailed market research, this striking new 47-metre concept offers the best of both worlds to those seeking to explore our planet in comfort and safety.
Moonen fans will know that they have already built go-anywhere yachts in the past, including the all-custom Sofia and award-winning Northlander. Overall, however, 'explorer'-type yachts are still seen by many as being for people who prefer rugged, expedition-style looks. And indeed, many explorers in the global superyacht fleet do have a masculine design, with a high bow and chunky look.
Moonen is going to challenge these views during the Monaco Yacht Show, as they will then reveal the Navarino concept. With her sleek looks and sophisticated main deck layout arrangements, the all-new Moonen Navarino will appeal to all who enjoy discovering the remotest parts of the world in comfort and style. And that's why we prefer to call her a 'go-anywhere' yacht rather than an 'explorer'.
The Moonen Navarino is a crossover design, combining elegant lines that everyone can appreciate with the bold sturdiness of a traditional expedition-type yacht. While the superyachts in their Caribbean line have been christened after islands in that balmy sea, the name Navarino reflects the fact that her owners are more likely to go further afield to remote areas... Such as Navarino Island, the most southerly location in Chile and the last stop before Antarctica.
Coming in at just under 500 gross tonnes, the Navarino is robust enough for travel to the outer corners of this world - from Alaska to Navarino or Spitsbergen - and in all types of seas. Visit Moonen at the Monaco Yacht Show to learn more about the details about this sleek new design.