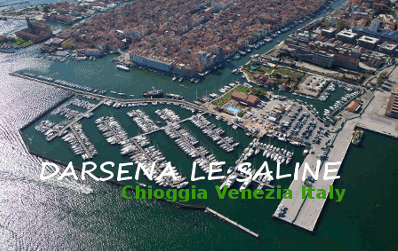 YN 20067 Project Sparta construction update: hull turning
May 5, 2021
Project Sparta
Image courtesy of Heesen Yachts
On April 29, the completed hull was turned right way up to allow engineering fit-out to begin.
Konstantin Kolpakov of Arcon Yachts said: "The combination of Heesen's excellent Dutch quality with the beauty of the lines from Winch Design, and our own expertise, will deliver a magnificent result."
With both her exterior and interior by Winch Design, Project Sparta is a wonderful example of how experienced clients in partnership with leading designers can work alongside Heesen's 1,000-strong team of dedicated specialists to create a truly world-class custom yacht.
Sparta's quietly assertive yet sporty profile incorporates a raised pilot-house, with an elegantly understated reverse sheer connecting a powerful bow and a stepped aft deck area with a 6.5-metre infinity pool. Indoor and outdoor spaces connect harmoniously and create a perfect haven for family life and relaxation.
"The turning of the hull marks a special moment in the construction of this exceptional project, and brings with it a great sense of pride and accomplishment to all involved," said Jim Dixon, director of Yachts & Aviation at Winch. "It is always a pleasure to watch our designs turn into reality, and we look forward to following the next stage of her development in Heesen's capable hands."
Sparta's hull was assembled at Talsma in Franeker, the Netherlands, a specialist yard, which has undertaken steel fabrication for Heesen since 2008 as the risk of chemical cross-contamination makes it technically inadvisable to weld both steel and aluminium on the same site. Like Heesen, Talsma operates at the highest levels of efficiency and professionalism, and as a loyal partner to the shipyard has been crucial to Heesen's continuing success in long-range, steel-hulled yachts.
"We are excited to see that we are meeting another deadline, despite these challenging times," added Richard Kaye of Arcon Yachts. "Our technical team is enjoying working with Heesen and their dedicated workforce. The relationship is one of mutual trust - we share our respective knowledge to ensure we will deliver to the client the best possible yacht."
At 67 metres and with an internal volume of approximately 1,200 Gross Tons, Project Sparta is the largest steel-hulled displacement motor yacht built by Heesen to date. Her ultra-efficient Fast Displacement Hull Form, an iteration of the patented design by van Oossanen, is complimented above the waterline by a dynamic profile from the drawing board of Winch Design. Powered by two MTU 12V4000 M65R diesel engines, she will reach a top speed of 16 knots, with a transatlantic cruising range of 4,500 nautical miles at 12 knots.
Perry van Oossanen of van Oossanen Naval Architects commented: "The Fast Displacement Hull Form of Project Sparta, combined with the sleek design by Winch and the optimized building methodology by Heesen, makes this yacht really stand out in terms of performance and efficiency. With engines quite typical for a yacht this size, she will easily reach her contract speed and outrun other yachts of this size and power, both in speed and range."
Outstanding design maximises every corner of her interior volume in both hull and superstructure. The layout reflects the lifestyle of the Owner, who is an experienced yacht connoisseur. The full-beam salon on the main deck, a feature unique on a vessel of this size, makes Project Sparta a true "pocket mega-yacht", as Andrew Winch likes to call her.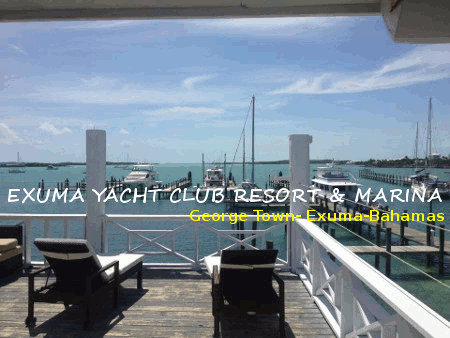 "Once again we are delighted to have a very collaborative and decisive client with a clear lifestyle brief" commented Jim Dixon, Director of Yachts at the London studio. "The arrangement of the vessel seamlessly connects the activity of water-side living at the aft 'terrace' with the calm and beautifully-coloured interior"
The indoor dining area connects seamlessly to the aft deck terrace, sheltered on both sides for optimal comfort both at anchor and when underway. Four guest suites are located forward on the main deck. Thanks to a sliding partition, the two forward cabins can be quickly transformed into a luxurious full-beam VIP, offering great versatility to Project Sparta's guest accommodation.
An offset spiral staircase encircling a glass elevator serves all three decks. As well as the crew quarters and galley, the lower deck houses a luxurious walk-in wellness area, complete with oval Jacuzzi, sauna, steam room and gymnasium.
A crew of fourteen and two staff will be able to operate quickly and discreetly thanks to carefully designed movement flows on all three decks. Provisioning is made simple thanks to a shell door on the port side, while tenders and toys are conveniently stowed in a forward garage with gull-wing hatches.
Project Sparta will be one of the superyacht stories of the year when she is delivered in 2023.