Hanse introduce the new Hanse CROSSOVER SAIL, making fast sailing easy.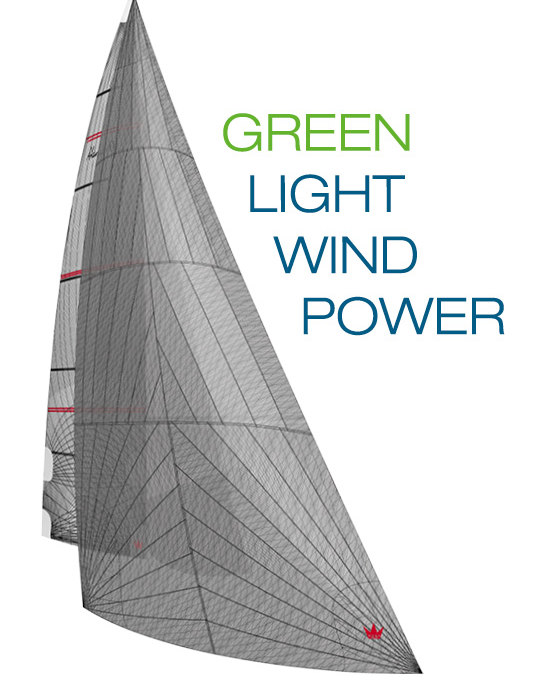 The self-tacking jib from Hanse is legendary. It offers optimum sailing performance and maximum comfort. On up wind courses, a Hanse can easily be sailed single handed, and tacks without a winch being operated. This philosophy of simple, yet sporty sailing has now been implemented for downwind courses as well. The answer is: Hanse CROSSOVER SAIL.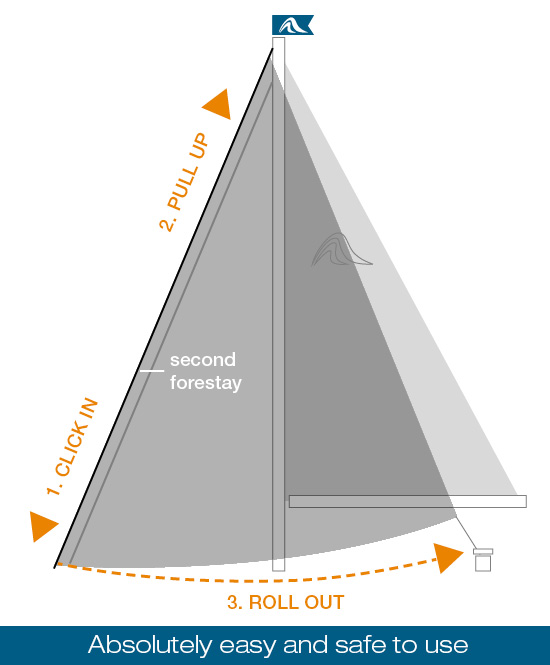 The Hanse CROSSOVER SAIL was developed by Elvstrøm specifically for Hanse yachts. The CROSSOVER SAIL is asymmetrical and consists of the lightweight CZ laminate.
The bulbous profile allows unprecedented speeds even on downwind courses. At the same time, the Hanse CROSSOVER SAIL is easy to handle. The sail is delivered with its own forestay and integrated furling system, with which it can be furled in and out in no time. It is attached to the anchor fitting and gennaker halyard and controlled by any winch in the cockpit. This creates a unique opportunity to enjoy exciting downwind courses without having to set and take down the sail . Hanse thus fulfils its promise once again - Easy Sailing, on every course!
The highlight of the Hanse CROSSOVER SAIL is the large application range, which extends from 65 to 135 degrees to the wind. The new sail is stowed in a specially designed sail bag on the side deck.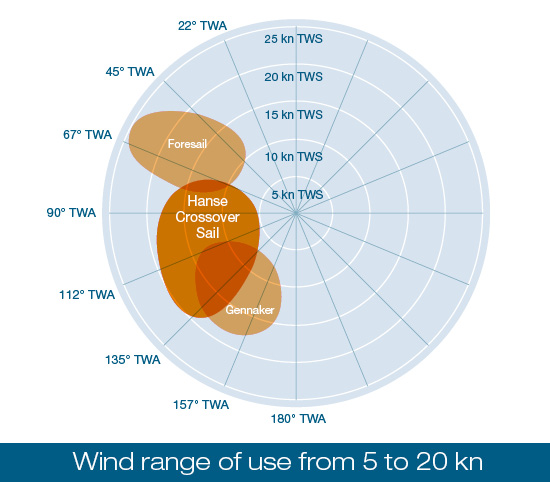 This makes it the perfect sail for any trip. The sail area depends on the model and measures about twice the size of the self-tacking jib. At a Hanse 455 this means - 44 m2 self-tacking jib and 92.6 m2 Hanse CROSSOVER SAIL. This sail area is particularly recommended for light wind and accelerates the Hanse also at calm winds. Thus, it is a green alternative to the engine and protects the environment with each nautical mile sailed. The new Hanse CROSSOVER SAIL is available for both new and existing Hanse yachts.